Based on Artificial Intelligence features, Internucleos Research Community provides an ecosystem for collaborative knowledge production helping professors, colleges, universities and students around the world.
Based on Artificial Intelligence features, Internucleos Research Community provides an ecosystem for collaborative knowledge production helping professors, colleges, universities and students around the world.
There is no doubt that time management for producing and sharing knowledge is an important asset for researchers, professors, and even for students. But academic formal requirements and demands can easily become barriers for academia's productivity. Internucleos (www.internucleos.com) has been launched by professor Midierson Maia to optimize processes and eliminate some difficulties faced by researchers, professors and students. In addition, his goal is to become a large ecosystem for collaborative knowledge production based on scientific research.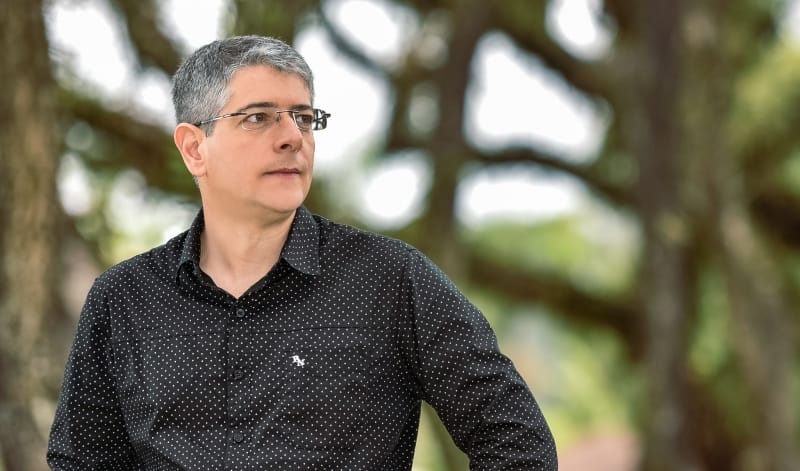 The system is the result of his personal experiences during his PhD degree at University of São Paulo – USP.
"Every graduate student experiences pressure to write and publish articles, and participate in scientific events. Our system helps you to produce a document in up to 30% less time," he points out.
These time-saving and functional tools are available for lecturers, students, and researchers in various levels, according to each need. Bringing together a large number of researchers, Internucleos is becoming an environment for knowledge exchange and research networking. It also works to prevent illegal practices such as plagiarism.
Preemptor, the ai anti-plagiarism system
The report Cheating, Inc.: How Writing Papers for American College Students Has Become a Lucrative Profession Overseas, published by The New York times, presents the most important problem colleges and universities are facing today: the plagiarism.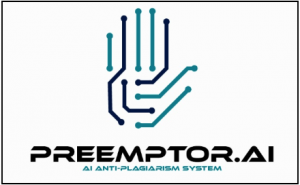 Detecting plagiarism is actually difficult, because some students are ordering ghost writing services from dishonest companies that are customizing assignments and essays on behalf of students. The identification, in these cases, is almost impossible, because documents are originals. The anti-plagiarism system in the market works using plagiarism detection by similarity. This means that when students buy original assignments, there is no similarities to be detected. Similarities only can be detected if students copy and paste something from the Internet.
In case of preemptor.ai, the system uses Artificial Intelligence not to detect, but to avoid plagiarism before plagiarism takes place. We avoid the problem before the problem becomes a problem.
Formatting
Another problem faced by students and researchers is formatting assignments and papers in accordance with citation styles, which takes time and can be even more difficult when we need to adapt to international styles, like APA. Internucleos and Preemptor facilitate this process; it performs the formatting itself while the person is writing, in compliance with ABNT standards (Brazilian Association of Technical Standards, used by most national publications and universities), the Vancouver System (developed by editors of the main international journals, especially in the area of natural sciences and health), or APA (American Psychological Association, widely used by international scientific journals and publications deriving from events).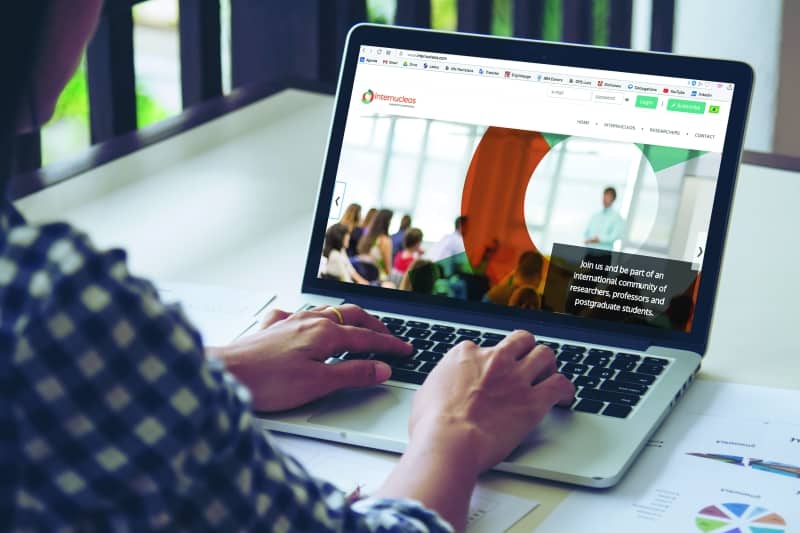 Everything users do is recorded in the company's cloud and can therefore be accessed anywhere, any time. The chance of losing documents and information is almost zero. "The system is being made more dynamic so that, when the users finish their assignments or papers, everything is ready to send or print, without the need for any formatting," explains Maia. In addition to scientific documents—formatted in the system and intended for scientific journals or conferences—users can also produce printed or digital books (e-books).
International research network
To become a large research ecosystem—conducive to interaction and to the diffusion of knowledge—Internucleos has a large number of highly qualified researchers, ranked by federal agencies and institutions that measure the quality of researchers' production. For each area of knowledge, scientists, professors and researchers will be invited, and will have free access to the system.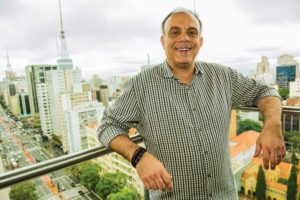 The system is available to any masters or doctoral candidate wishing to participate in the environment, enjoying use of all its functions. In this case, the student will pay a small monthly fee. The system does not charge any fee of researchers, lecturers, or scientists connected to PhD programs worldwide.
For supervisors, the system works as a virtual learning environment. This is because it is possible to use features to make corrections and notes on material sent by students, including essays. This is a very useful feature for undergraduate, postgraduate and graduate programs.
"Each text entered on Internucleos is protected against plagiarism," explains Roberto Kalili, platform developer and IT director of the company. Copies are monitored and only a small characters quota is allowed according to the type of document students write. Furthermore, when someone copies a passage and inserts it into another document, inside or outside the system, a bibliographic reference is automatically generated. "Every supervisor, especially of undergraduate programs, has difficulty to identify and monitor plagiarism. If the work is being produced in the Internucleos or preemptor environments, this difficulty does not exist, because the student is unable to bring long texts and paste into the software," explains Maia.
Since the system is a facilitator for lecturers and students, it is also offered to private colleges and universities, which can acquire a license and make it available to students.
Integration
Internucleos and preemptor are integrated with other scientific information systems. Upon joining, researchers can import all their details from colleges and universities systems. For universities and colleges, a password will be provided so that assistants can make updates on professors' histories, including information such as participation in events and seminars. Researchers and institutions can also use the system to generate certificates for events they organize.
Depending on the researcher's production and activities on the system, they are ranked with up to five stars. This method will enable ranking between papers published on Internucleos and other ranks of scientific production, from other systems, such as Google Scholar. "With all these features and highly qualified researchers interacting with each other, we want to create the conditions necessary to develop a collaborative research ecosystem that is in step with technological evolution," adds the founder of the platform.
Since its launch, Internucleos has positioned itself in the market as a company open to innovation and trends, especially regarding to advancing scientific research, which also involves features making it faster to develop studies and to interact with researchers from different locations at different levels.
By Elisandra Berti
---
Language Quality Assurance Reviewer
Albina Retyunskikh